Are you planning to travel with your children when the global health crisis is over? If it is going to be your first time, sharing the travel experience with your children can really be exciting. However, it can also be daunting as you have to prepare everything to make it fun for you and your children.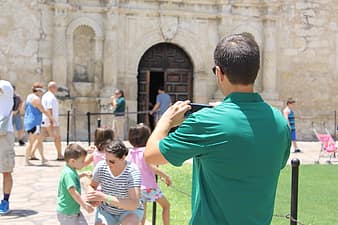 Planning in advance really helps a lot to make it easier for you. To help you with your plans, here are some essential tips that you can follow:
Don't rush it
Perhaps you can rush getting off the plane if you just travel alone. Now that you have your own children to take care off, you better just sit back and relax. While people may be rushing around you, a slower pace of vacation in your case will make the family travel experience worthwhile.
Don't bring a lot
Your luggage will be heavier than what it should be when you overpack. Remember to bring only necessities. If you think that your child may not need an item on her luggage, why bring it? Your children can manage to leave unnecessary items for the time being.
Where to stay?
Booking a hotel and vacation rental both have an advantage. Hotels provide room service and even baby-sitting services while vacation rentals have the advantage of making the place your home for the meantime. You can cook your own food, especially if kids are picky with foods and you can save at the same time.
Brand the kids
You want to keep your children safe while on holiday. To lessen the worry of them getting lost, you can brand your children by writing their name and phone number on their arm or shirt. Having a GPS tracking device that you can follow along via the app can help keep your kids even your things, safe and secure on your travels.